Recognising and including the voices and reflections of young children is at the heart of early years practice.
Children have a right to have their voice heard and listening to young children brings many benefits to both children and those who work and care for them

:
Ensures the ethos of the unique child is kept central and appropriate provision and support is given to each child

Enables practitioners to interact and really know the children in their care

Supports young children to develop the sense that they are important and their voice is heard and can make a difference.
Listening to young children is crucial as we come out of lockdown. Children will have had many different experiences of the pandemic, and it is vital that young children are given the opportunity to express and talk about these experiences. Those who work and care for young children need to be attuned to the effects of the pandemic on individual children and to provide appropriate support for families and children.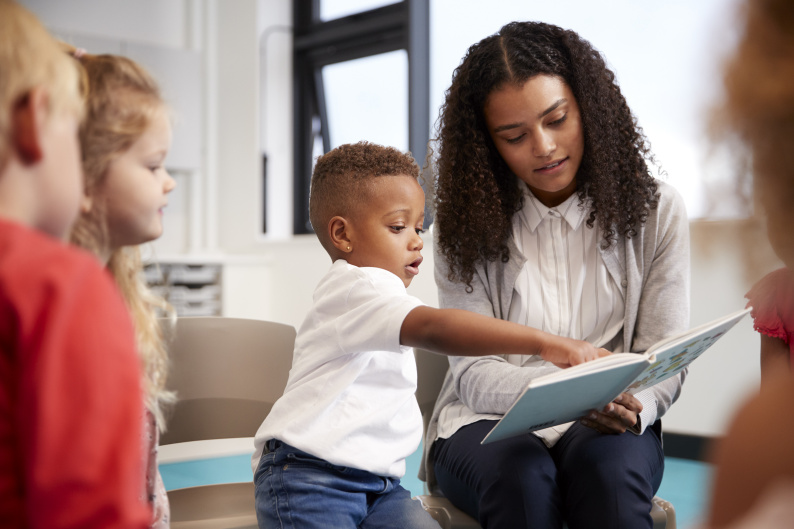 Listening to the voices of young children
This one-day introductory course is for all those working young children who want to find out how to listen more effectively to young children and involve them in decisions which affect their lives, through everyday practice.
This introductory course will enable participants to
explore why we listen to young children and the benefits

think about how to consider the views, wishes and feelings of children and tune in to their needs and preferences

examine the concept of a listening culture

include ways of listening in your everyday practice

.
Cost
To book a one-day course for a whole group:
Cost £1800 for 15-20 participants
Please email [email protected] to discuss or book this training for a group
Pay-per-place Training days
Listening to the voices of young children pay-per-place training – now booking for April. Find out more and book here (https://www.eventbrite.co.uk/e/267445686247)